We forge partnerships with world class institutions both locally and internationally in line with the University of Nairobi's vision of being a world class centre of academic excellence. Below are some the organizations that we have partnered with over the years.
Growth from Knowledge GFK
The department collaborates with GfK (Growth from Knowledge), a Seeding Marketing Research Organization, in offering the MSc in Marketing programme.  This programme was launched in 2012, and the pioneer students are now in their second semester.  The program has four areas of specialization, namely; Global Marketing, Marketing Research, Brand & Sales Management and Retail Management.  GfK is mainly interested in the marketing research specialization.
12. SMC University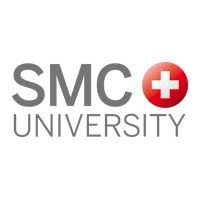 The department collaborates with SMC University of Switzerland to offer MSc and Doctorate programs through E-Learning.  Initially, MSc in Entrepreneurship and MSc in Human Resource Management will be offered.
SMC will be responsible to develop an e-learning portal for use by the students, which University of Nairobi is responsible for marketing and branding of the programme.
 We are colaborating with  KRA in  offfering the  following programmes.
Post Graduate Diploma in Tax Administration
Post Graduate Diploma in Customs Administration
Diploma in Tax Administration
Certificate in Customs Administration